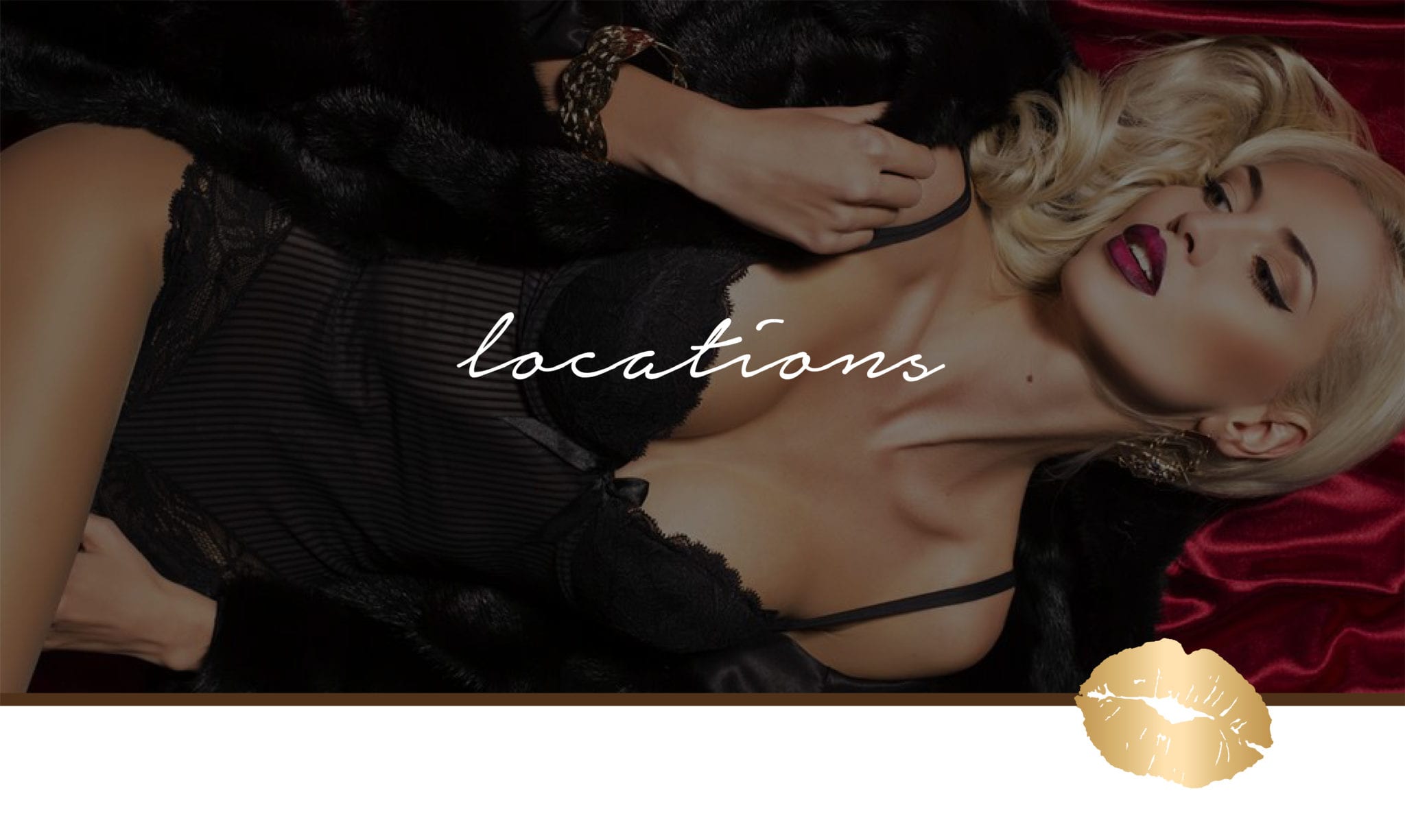 Spice up Your Gold Coast Event with a Topless Waitress, Sexy Stripper or Maybe Even Both
Sarah Ashley is here to help you throw a buck's party or birthday to remember. We have the hottest female strippers, lingerie waitresses, topless waitresses and private strippers for a mouth-watering xxx show on the Gold Coast. There are two types of buck's parties in this world. Those that are a solid decent night and a bit of fun before leaving bachelorhood, and then there are those that you'll remember for a lifetime as you sail into married life with a lingering grin. If you've found yourself in the very prestigious role of best man, then it falls
to you to decide what kind of party you want to be remembered for throwing.
Regardless of whether it's for a bucks, birthday, or simply a much needed boys weekend, our lingerie waitresses and female strippers are among the most sought after on the Gold Coast. This is for a number of reasons of course, as you will soon discover. Specialising in promiscuous flirtation, cheeky behaviour and heart pumping performances, our girls do things that others will not. So if this sounds like something that tickles your fancy, allow us to tailor a tantalising package for you that won't fail to disappoint.
Hand pick from our gorgeous selection of female strippers
The choice is yours when it comes to deciding on the lucky ladies who will get to grace your party with their charming presence. All of the girl listed on our website work for us, which means we'll always be able to accommodate your personal tastes and ensure your favourite beauty is available and ready to please. We're sure you'll find it challenging to decide as you pick out a lingerie waitress and a couple of saucy strippers to put on the night of a lifetime.
Plus, if you wanted to add on one of our xxx shows to come with our sexy strippers, this night will be all you remember when thinking of your time in Gold Coast.
Our saucy lingerie waitresses are the missing ingredient to any buck's night
The only thing better than having our female strippers attend your Gold Coast, Brisbane, or Sunshine Coast party, is inviting a lingerie, or topless waitress along for the fun. If one tantalising hostess is simply not enough, why not have a few of our stunning private strippers attend to you and your guests in Gold Coast.
Want to find out more about the cheeky surprises we have on offer? Then call us today on 0467 505 604.
Book Private Strippers in the Gold Coast for Your Event
Private strippers in the Gold Coast can liven up any adult party. These sexy entertainers add a healthy dose of wet and wild fun to your bucks' night or any other celebration you're planning. Hire a professional stripper or topless or nude waitress for your Gold Coast event, and your guests will be talking about their incredible night for years. If you're ready to choose a gorgeous girl or two to take care of your guests, Sarah Ashley has what you need.
Benefits of Strippers for Hire in the Gold Coast
There are many reasons why it can be easier and more fun to enjoy lingerie waitressing in your Gold Coast home or venue than in a club or restaurant. Whether you're hosting a party at your home or guest of honour's, or in a hotel room or private venue, you can hire beautiful women to ensure that all your guests have a blast. Here are a few of the benefits of hiring a topless waitress in the Gold Coast.
You won't need to go to a strip club. When you book a private stripper or topless waitress, you can organise the entire event at home or the venue of your choice. That means you and your group won't need to worry about who will drive, whether you'll get stuck in traffic, or any other logistical concerns of travelling. You'll also avoid the possibility of one of your guests being overserved, getting a little too excitable, and being asked to leave the establishment. At home, you'll be able to relax and enjoy your party.
You may save money. It may seem like hiring strippers to come to you would cost more than going out, but the reverse is often true. You can choose your budget for your event, hiring as few or as many girls as you like. You'll also hire a set number of strippers for your entire group, saving money when compared to everyone in your group tipping different girls all night and paying for lap dances in a club. Another way that you can save money by using private strippers is by preparing your own food for the event instead of paying exorbitant restaurant prices. Don't worry – your topless waitresses in the Gold Coast will happily serve your food and cocktails to all your guests.
Choose your lingerie waitresses in the Gold Coast. When you head to your local strip club, it will no doubt be filled with attractive performers – but you'll be limited to the ones who are working on the night you arrive. The hottest ones may be busy with other patrons, or there may not be any there who happens to be your type (or your guest of honour's). When you hire private strippers, you can choose from a roster of dozens of ladies and pick your favourites. You can choose from a range of options – blonde hair or brown, tall or short, tattoos or no, the sky's the limit.
Tips Regarding Topless Waitressing in the Gold Coast
If you're looking to book topless or nude waitresses but have never done it before and wonder what to expect, we have answers. Whether you are hosting a bucks' party, poker night, or just a fun night for the boys, a topless waitress can take the evening to the next level. Here are some tips to help you navigate the process smoothly and have a wonderful night.
Figure out what you want. If you need to consult with your mates, do so – but either way, you need to determine a few things upfront. For example, what is your budget for your event entertainment? Do you want your girls to be topless or completely nude? How many girls do you want? Do you want them also to perform lap dances? A good rule of thumb is to book at least one waitress for every ten guys who will attend your party. If you book too few, they may be too busy to engage your guests in fun flirtation and amusing conversation.
Ask the agent any questions you may have. A reliable company that provides private strippers will be happy to answer your questions and won't have anything to hide. Be sure to ask any questions that you think of so that you know exactly what to expect. For example, will the agent be available for phone support throughout your event? If you're having the time of your life, will you be able to extend the booking? Will there be any surprise or hidden fees?
Secure your booking. First, you'll need to choose the girls you want – this is the fun part – perusing profiles and finding the perfect ladies that suit your preferences and tastes in terms of looks, personality, services, and more. You may also want to choose a backup for each girl just in case of a last-minute problem. Finally, pay your deposit so that no one else can book the girls you want before you have a chance to do it. Then, get ready to sit back and watch your wildest fantasies come to life.
Sarah Ashley should be the first name that comes to mind when you need stripper hire in the Gold Coast. Our tantalising services are available in Victoria, Queensland, and New South Wales. From bucks' nights to birthday parties to corporate events, our beautiful gals are passionate about adding some extra spice to your get-together. We maintain up-to-date model profiles and guarantee that the girl you select by her photos will be the one you'll meet in real life. Get ready for a once-in-a-lifetime evening – contact Sarah Ashley today.
Why Everyone Loves Our Virtual Strippers
Cinnamon was absolutely amazing, her show was very impressive and I will be definitely recommend her to anyone who ask. All my guess and especially the birthday boy all commented on how awesome the show was. They are all still talking about it today. She arrival on time and was very friendly. Absolutely loved your outfit. Sarah Ashley made this event super easy to book. I will be referring all my friends.
Chris Parker

Cinnamon was absolutely amazing, her show was very impressive and I will be definitely recommend her to anyone who ask. All my guess and especially the birthday boy all commented on how awesome the show was. They are all still talking about it today. She arrival on time and was very friendly. Absolutely loved your outfit. Sarah Ashley made this event super easy to book. I will be referring all my friends.
Chris Parker

The night was great, the girls did a great job. All the girls looked amazing and I will be to using Sarah Ashley again for all future events. You have been amazing the 4 times myself and my friends have booked your entertainment thanks heaps for a great night.
Alex Betts

Absolutely loved the girls, they were funny, chatty and obviously very beautiful. I will definitely recommend them for any future events. Please pass on my thanks to them and my best wishes for the future. Please thank Christy for a wonderful conversation (though i think it might have been me talking too much haha!) and Mia for being so wonderfully bubbly and adorable and for pouring the perfect drink :).
Mark Turnbul