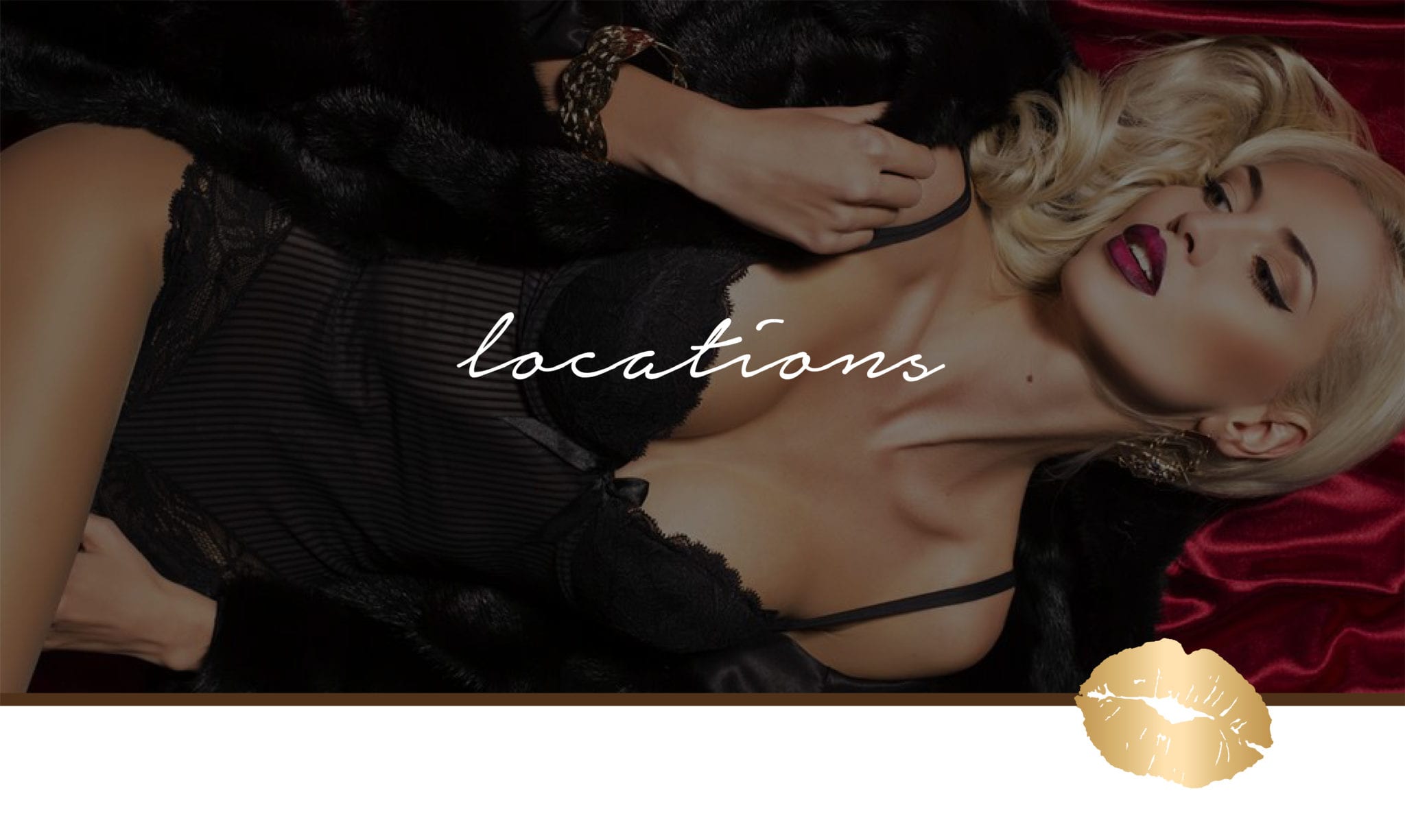 Brisbane's Home of Gorgeous Female Strippers and Topless Waitresses
You know the kinds of nights that leave a lasting impression on you for years to come, maybe even a lifetime? The type of unforgettable experiences that shock the senses and leave you forever changed? These are not always moments in time chanced upon by sheer good fortune. You in fact have the ability to recreate such pleasurable experiences whenever you please. You simply need to know the right individuals to call.
Here at Sarah Ashley, your satisfaction is our top priority, and we are very good, at delivering on that promise. Choose a lingerie or topless waitress or two, hand pick whichever female strippers you please, and you have just gathered all of the right ingredients to make your Brisbane event one for the history books.
If you're feeling risky and up for a thrilling adventure, maybe even book one of our xxx shows and we can guarantee our private strippers will bring the house down at any Brisbane event.
Catered to Your Preferences: Lingerie/Topless Waitresses or Strippers Performing XXX Shows
All bets are off when it comes to planning your night to remember. With so many saucy packages available to accommodate every taste and fetish, you'll be spoilt for choice when it comes to planning out the kinky details. Pick out a lingerie waitress to serve you and your
friends drinks or have her shed those cumbersome layers and parade around as a topless waitress—all the while leaving nothing to the imagination. If you can manage to tear your eyes away from these stunning beauties, you'll also be able to feast your senses on the
erotic xxx show unfolding before your very eyes.
Choose from one of our female strippers and maybe even have a friend to keep her company and find out firsthand what they get up to privately, behind closed doors. You'll get to experience thrills in Brisbane like you've never before.
Why are our female strippers the most sought after in Brisbane?
There's a reason why our girls are so popular for bucks' parties, boys' nights and the like. Not only are they well versed in erotic entertainment, but they're prepared to do things other girls are not. So sit back and watch as this xxx show unfolds and our jaw dropping
beauties do what they do best. Our female strippers and topless or lingerie waitresses are available for events in Brisbane, Byron Bay, Gold Coast and beyond.
Call us today on 0467 505 604 to heat up your next event.
Find the Best Strippers for Hire in Brisbane Right Here
When you need to plan a party that will leave an incredible impression and fantastic memories for your guests, few entertainment options fit the bill like strippers for hire in Brisbane. Adding a sexy element to your event is a wonderful way to blow off some steam and indulge in uncommon excitements. From a buck's party to an evening of intimate solo performances away from the hustle and bustle of popular clubs, there's something for every kind of taste — if you know where to look.
With Sarah Ashley, you won't have to look very far. With hundreds of models available just in Queensland, we're one of the biggest and best options around — and we have real industry experience. In other words, we know what our clients want to see when they book a nude waitress in Brisbane. We can be the life of your party.
What Sets Sarah Ashley Apart When You Want a Stripper Hire in Brisbane?
What makes our models the best fit for your event? No matter what it is — from an intimate birthday party to a big bash for a bachelor, we're your best bet for unforgettable entertainment. Here's why:
Our stunning girls are second to none, not only in their beauty but also in their dedication to making your party as fun and memorable as possible.
Our model profiles have plenty of real photos and all the information you need to know to decide who to book for your event. You can always trust that the girl you book through our process is the one who will show up on time for your event.
Our incredible party packages which include events unlike anything you've seen before — and which you certainly won't find anywhere else.
Party Services Provides by Our Private Strippers in Brisbane
To make it easy and enjoyable to plan your party, we've put our entire menu of services up online for you to browse. What are some of the titillating options you can expect when you want to hire our models?
Topless waitressing in Brisbane, including unique options such as progressive waitressing. What's that? Over three hours, your model will go from sexy lingerie to topless to finally fully nude. It's a fun and exciting way to ramp up the tempo of your event over time.
R-rated to XXX-level shows ranging from 15 to 45 minutes based on the package you select. When you want the festivities to go a step further than sultry lingerie or sensual dancing, we know just what to do.
Single and double shows. Want to double your fun? Bring two models to your event and let them go wild! Our lesbian XXX show has to be seen to be believed. Ask us about how to arrange for these special packages today.
What to Expect from Your Topless Waitress in Brisbane
With professionally trained ladies ready to service your event, Sarah Ashley places a high value on the quality of the experience had by our clients. Our goal is simple — make sure you're 100% pleased with your choice. When you book our services, you can expect:
Ladies who look just like their photos. We don't play a "bait and switch" game with our clients. Who you see on our site is who you'll see swaying up to your doorstep on the night of the party.
Fun, bubbly, and friendly personalities who love a good party. When you hire one of our models, you can expect a world-class experience from the start of the night to its end.
Angels on the outside — devils on the party floor. With beautiful smiles and wonderful attitudes, our girls can be the life of your party while also turning up the intensity when you order one of our special shows.
Creative Ideas for Parties With a Lingerie Waitress in Brisbane
Thinking that lingerie waitressing for your Brisbane party might be the perfect ingredient to take everything to the next level? Here are a few quick ideas for the kinds of events you can host with our services thrown in the mix:
Host an unforgettable bucks night to celebrate the end of bachelorhood in the most traditional way possible. What could be greater than gathering with your mates and enjoying a raunchy show right in front of you?

Host a home poker game or spice up an event among friends with sexy topless waitresses from Brisbane serving drinks before becoming the focus of the festivities. Many of our ladies know how to deal a perfect poker game. Have fun trying to keep your eyes on the cards as more clothes come off as the night progresses, or take advantage of your mate's distraction to help yourself to his chips in a big hand.

Add a sexy edge to a corporate event. Yes, we've even been known to show up to support events for businesses. With tastefully sexy lingerie and an attitude oriented towards superb service, our ladies can add something special to your next event.
Founded and operated by Sarah Ashley herself, our business provides high-class and drop-dead-gorgeous models in Queensland, New South Wales, and Victoria. Informed by years in the industry and with professionalism always a priority, Sarah Ashley provides a superior service that you won't soon forget. Start exploring all our available models now, or contact us to let us know about your tastes.
Why Everyone Loves Our Virtual Strippers
Cinnamon was absolutely amazing, her show was very impressive and I will be definitely recommend her to anyone who ask. All my guess and especially the birthday boy all commented on how awesome the show was. They are all still talking about it today. She arrival on time and was very friendly. Absolutely loved your outfit. Sarah Ashley made this event super easy to book. I will be referring all my friends.
Chris Parker

Cinnamon was absolutely amazing, her show was very impressive and I will be definitely recommend her to anyone who ask. All my guess and especially the birthday boy all commented on how awesome the show was. They are all still talking about it today. She arrival on time and was very friendly. Absolutely loved your outfit. Sarah Ashley made this event super easy to book. I will be referring all my friends.
Chris Parker

The night was great, the girls did a great job. All the girls looked amazing and I will be to using Sarah Ashley again for all future events. You have been amazing the 4 times myself and my friends have booked your entertainment thanks heaps for a great night.
Alex Betts

Absolutely loved the girls, they were funny, chatty and obviously very beautiful. I will definitely recommend them for any future events. Please pass on my thanks to them and my best wishes for the future. Please thank Christy for a wonderful conversation (though i think it might have been me talking too much haha!) and Mia for being so wonderfully bubbly and adorable and for pouring the perfect drink :).
Mark Turnbul