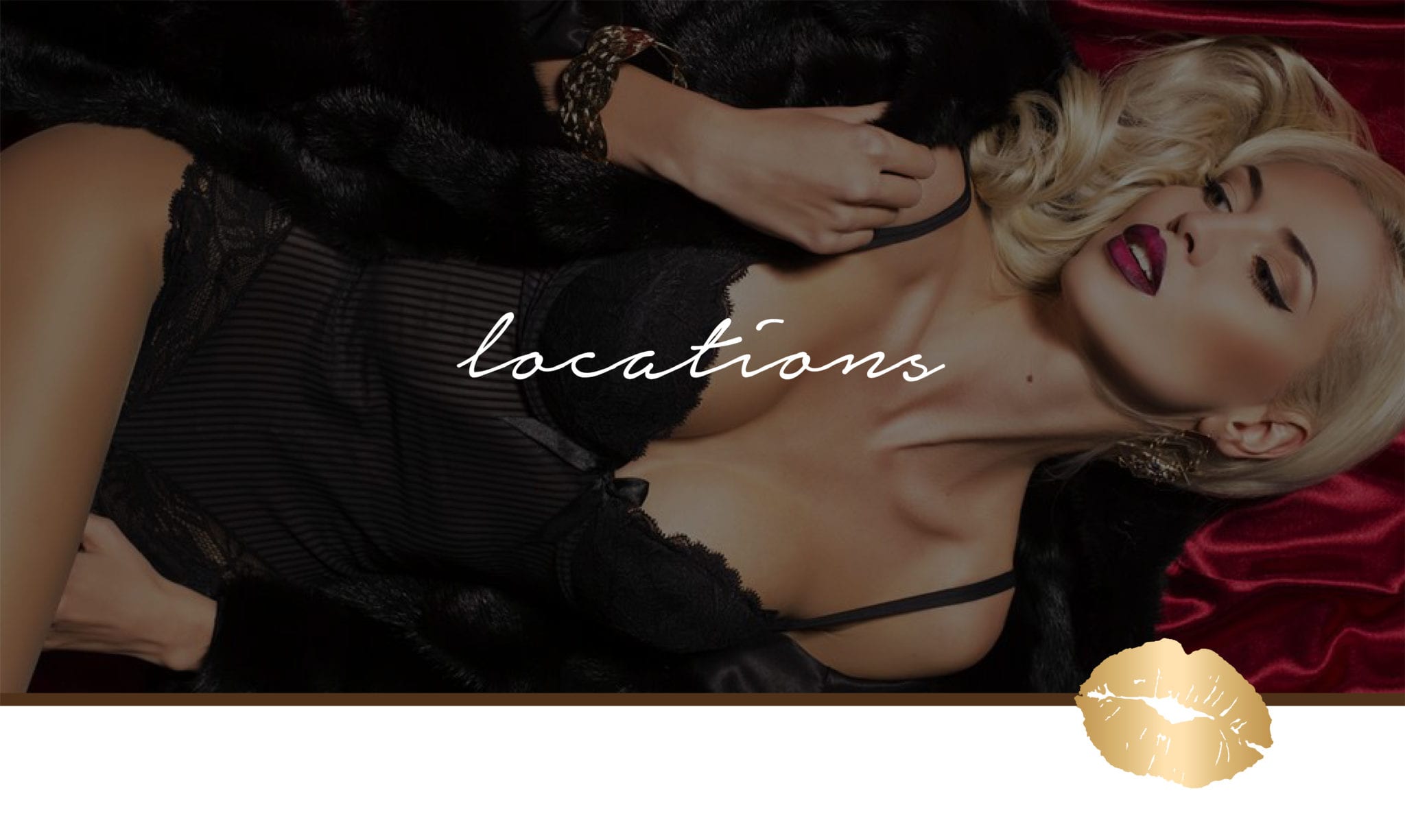 Sydney Strippers:
Sarah Ashley's female strippers in Sydney
Hire Great Sydney Strippers
From bucks parties to special events, Sarah Ashley has glamorous Sydney strippers for every event. Add charm to your event with our adult entertainers. Sarah Ashley has been known for providing sophisticated and charismatic strippers to parties and special events right throughout Sydney.
Our ladies perfectly integrate the choreography and their bodies to make Sarah Ashley the best in adult entertainment throughout Sydney, Australia. Femininity, creativity and audacity are a few criteria that are adhered to while selecting our strippers. We make sure that they add the needed glamour to your event and that all of your guests enjoy the experience.
All of our strippers undergo a strict training session to ensure that they leave the customer with utmost satisfaction. Their dress sense, body language and facial acts are a show stopper. There are chances that the same person may attend different parties that our strippers are hired for. To prove ourselves as the best in the city's adult entertainment, we use innovative ideas at every party or event. We try our level best to make sure that the acts are not repeated unless our customers demand it.
Finding the best Strippers in Sydney was never easier. Book your favourite lady now and experience what you have never experienced before. Leave your guests mesmerized with the beauty and charisma of our gorgeous strippers, promotion girls and waitress.
Take Your Bucks Party to the Next Level with Strippers in Sydney
Have you ever considered hiring strippers for a party or event? You can surround your guests with glamour and gorgeous ladies to entertain them and make them smile for hours. Regardless of the occasion, Sarah Ashley can provide topless or nude waitresses, topless waiters, private strippers, exotic dancers or whatever you need to make your night truly special. We strive to give you precisely what you want, so we offer a wide range of services and packages to suit various appetites. We also take your preferences very seriously, so when you choose a sexy girl from our website, you can be sure that the girl you see in her profile pictures is the very same girl who will show up at your party. For a bucks party or hen's night, a birthday party, or a "just because" crazy night, you'll find strippers for hire in Sydney at Sarah Ashley.
Benefits of Topless Waitressing in Sydney
Sarah Ashley offers proven, verified glamor entertainment: If you're looking to book nude, topless or lingerie waitressing, you're in for a treat. These women know how to turn any event into a memorable celebration that your friends will discuss for years. Not sure if you should go for it? Here are a few good reasons that the answer is a resounding "yes".
To treat your guests to professional waitress service. Your bikini waitress or topless

stripper service

 waiter is more than just a pretty face and a sexy body. They're also trained wait staff capable of providing exceptional food and beverage service throughout your event. When you leave your serving to these (albeit gorgeous) pros, you'll be able to relax and enjoy your party, knowing that your guests are having a great time and all their needs met. The drinks will flow freely, and your friends will be well taken care of when you opt for nude or bikini waitressing in Sydney.
To bring your shy guests out of their shells. Whether you're planning a birthday party for a family member or a buck's cruise in Sydney for your best mate, your strippers or topless waitresses can help everyone feel comfortable. They're fun, friendly, and highly personable – they love what they do, and it shows. If your guest of honour doesn't like being the centre of attention, then these ladies are an ideal choice, as they will provide all your guests with entertainment, excellent service, and sensational views without singling anyone out (unless asked to, of course).
To provide high-quality entertainment for your event theme. Are you hosting a themed party? Then you can choose lingerie waitresses or female strippers to coordinate. These lovely ladies will add a touch of glamour and pizazz to any event, staying within the parameters that you choose to suit the level of any gathering, from more conservative to "fulfilling your wildest fantasies." If you have a particular theme in mind, we can accommodate you in any way you like. Bikini waitresses for buck's cruises in Sydney, private strippers for a significant birthday party, or a sexy show for an evening you just have to see to believe – we have you covered.
To make your guests' fantasies come true. Chances are, you and each one of your guests enjoys a wide (and wild) variety of fantasies involving sexy women. Seeing beautiful girls either partially or fully nude provide services ranging from carrying food and drinks to performing lap dances to acting out your hottest fantasies in one of our XXX-rated shows is not something your guests will forget anytime soon. They'll love watching the dreams they dream at night acted out in real life while hanging out with their mates and enjoying an evening of incredible fun.
Tips Regarding Hiring Female or Male Strippers
Topless waitresses in Sydney are a spectacular way to spice up your party. Whether you're planning a bucks party or hens party or a poker night for the guys, a topless or nude waitress in Sydney will only make things hotter. Here are a few tips for finding the right party pros to take your event to the next level.
Think about what you want. When it comes to hiring gorgeous ladies to spend an evening with, there are a few specific choices to make. Would you like a topless waitress in Sydney or one who wears no clothes at all? Are you looking for topless poker dealers for your Sydney event or private strippers? Do you prefer your sexy female entertainers to have blonde, brunette, or red hair? Do you like tattoos or bare skin? Whatever you like (or you think your guest of honour will enjoy), you can find it here.
Make plans well in advance. It isn't hard to find lingerie waitresses in Sydney, but it becomes a good deal harder if you wait until the last minute. You may still be able to book a last-minute stripper or topless waitress, but you may not get your first choice. As soon as you have a date for your event, go ahead and start thinking about booking your entertainment. That way, you'll be able to choose your favourites and know that they'll be available when you need them. Whether you are looking for bikini waitresses or topless waiters in Sydney, you'll have the most options if you book in advance.
Ask plenty of questions. Everyone has their preferences and expectations when hiring bikini waitresses in Sydney. It's important to make sure that you are dealing with a company that will provide exceptional services. Be sure to ask any questions that you may have, such as their policies on extending your booking should you want to, what kind of phone support they offer throughout the process, and any other services they provide to help make your event a success. If you think of any other questions at all, don't hesitate to ask them so that you know what to expect and you and your guests end up having an unforgettable night.
Know proper etiquette. Women and the companies they work for are all different regarding the rules and what's acceptable. Light flirtation is usually not only okay but encouraged, while touching is probably off-limits unless your lingerie waitress in Sydney indicates otherwise. Whatever the rules are with your specific performers, be sure to respect them at all times, and make sure that your guests do the same. Avoid overserving your guests, as excessive drunkenness can lead to problems. Finally, remember that any rules that apply in front of your guests also apply behind closed doors during private dances or shows.
What You Can Expect from Sarah Ashley Regarding Your Topless or Lingerie Waitress
Glamor entertainment service: If you've never hired topless waitresses or private strippers in Sydney, you may not know exactly what to expect. That's okay – your evening will be an adventure of the most thrilling kind. Here are some things you can expect so that you feel a little more prepared to welcome your nude or lingerie waitress in Sydney.
More engagement. Dancers in strip clubs are often there to make as much money as possible and then leaving. If you aren't spending big, don't expect much in return. On the other hand, private strippers are worth every cent. They have received payment upfront, and they're all yours for the agreed-upon amount of time. They're not coming to your party to make more money; they're coming to have fun, entertain you and your guests, and make sure that everyone has a blast. Their goal for the night is to engage everyone and make everyone happy, including themselves (our girls love pleasing our clients – you'll see).
Excellent service. Whether you hire a nude, topless, or bikini waitress in Sydney, she is there to serve you just as much as she is there to entertain you. She wants you and your friends to have a great time, and that means not only seeing sexy girls walk around but also actually receiving the drinks and food that you want when you want it. She will be attentive at all times, ensuring that glasses stay full, and guests stay happy throughout the evening. Best of all, she'll do it all wearing whatever you choose, from a bikini to lacy lingerie to nothing – and we mean nothing.
Incredible selection. For you to enjoy your private stripper or topless waitress, you need to find her attractive and sexy. That's why you can pick your personal entertainers from our extensive selection of profiles. We have dozens of beautiful women all ready and able to make your dreams come true. Go ahead, be choosy. Do you prefer light or dark hair? Find Asian girls particularly steamy? Have you always had a thing for curvier ladies, or do you like your girls svelte or slender? Whatever it is that turns you on the most (or turns on your guest of honour the most), you can find it here. Also, unlike some other stripper-for-hire companies, we guarantee that the girl in the picture is the girl who will arrive at your event.
Related Services We Provide in Sydney
We offer a variety of exciting services designed to bring your wildest fantasies to life. We cater to your every whim with services such as:
Female shows and services. We can provide lingerie waitresses, topless and nude waitresses, and much more for your party. Treat your guests to top-notch service by sexy girls wearing whatever you like – lingerie, bikinis, or just their bare skin. Book lap dances for your guests as an extra treat. You can also book one of our adult shows, such as a G-string show, full nude show, or something even hotter. Our XXX-rated shows get wild with completely naked models – and their toys. Dare to try our Double Lesbian Show, Ultimate Lesbian Extravaganza, Fruit & Veg Extreme Deluxe Plus, or even our Anal Deluxe show with its mind-blowing anal finale (spoiler alert: there's double penetration).
Female packages. Keep your guests happy and entertained all night long with one of our irresistible inclusive packages. For example, our Deluxe Boob Buffet Package is a popular choice: two topless waitresses serve up your party fare and then hit the stage to show off some of their favourite toys. Or go all out with our Dildo Olympics 3H Package, sure to be the most talked-about event of the year (or decade). Two of our hottest girls compete in a range of events, such as the Dildo Yoga Ball Race, Naked Twister, and the Dildo Wrestling Event – two beautiful ladies engage in a thrilling fight to be the first to pin their opponent and penetrate her with the dildo. Don't forget the Closing Ceremonies, where you get to take out your scorecards and crown the winner of the events.
Male shows and services. Are you looking for male strippers or topless waiters to help you create an incredible night for your friends? We can provide the sexiest gentlemen for lap dances, topless waiters, G-string or apron-only waiters, or whatever you want for your adult event. Or get the party started with one of our male shows. Choose whether your guys strip down to their G-strings – or nothing at all. Or try our Male Double Show: a wild choreographed performance that will drop your jaw and leave you hanging off your seat.
Don't see just what you're looking for? Give us a call and ask us for our rates. We can accommodate a wide range of specific requests.
Hire Sarah Ashley exotic dancers, topless or lingerie waitresses for your bucks party and have the party of your lifetime. Get in touch with Sarah Ashley to discuss the details.
At Sarah Ashley, we make your satisfaction our priority. We offer gorgeous, up-to-date model profiles, so you can be sure that the woman you see online is the woman you'll see in person. We provide a wide selection of sexy ladies based on your personal preferences – just choose your favourites, and we'll help you book a night you and your friends will remember for years to come. We also value professionalism, and we show up on time and ready to please.
Sarah Ashley also offers services in Sydney Melbourne Brisbane, Brisbane Gold Coast and Central Coast Wollongong.
If you would like to impress your mates or colleagues with an unforgettable evening, contact us and we'll make it happen.
Why Everyone Loves Our Virtual Strippers
Cinnamon was absolutely amazing, her show was very impressive and I will be definitely recommend her to anyone who ask. All my guess and especially the birthday boy all commented on how awesome the show was. They are all still talking about it today. She arrival on time and was very friendly. Absolutely loved your outfit. Sarah Ashley made this event super easy to book. I will be referring all my friends.
Chris Parker

Cinnamon was absolutely amazing, her show was very impressive and I will be definitely recommend her to anyone who ask. All my guess and especially the birthday boy all commented on how awesome the show was. They are all still talking about it today. She arrival on time and was very friendly. Absolutely loved your outfit. Sarah Ashley made this event super easy to book. I will be referring all my friends.
Chris Parker

The night was great, the girls did a great job. All the girls looked amazing and I will be to using Sarah Ashley again for all future events. You have been amazing the 4 times myself and my friends have booked your entertainment thanks heaps for a great night.
Alex Betts

Absolutely loved the girls, they were funny, chatty and obviously very beautiful. I will definitely recommend them for any future events. Please pass on my thanks to them and my best wishes for the future. Please thank Christy for a wonderful conversation (though i think it might have been me talking too much haha!) and Mia for being so wonderfully bubbly and adorable and for pouring the perfect drink :).
Mark Turnbul